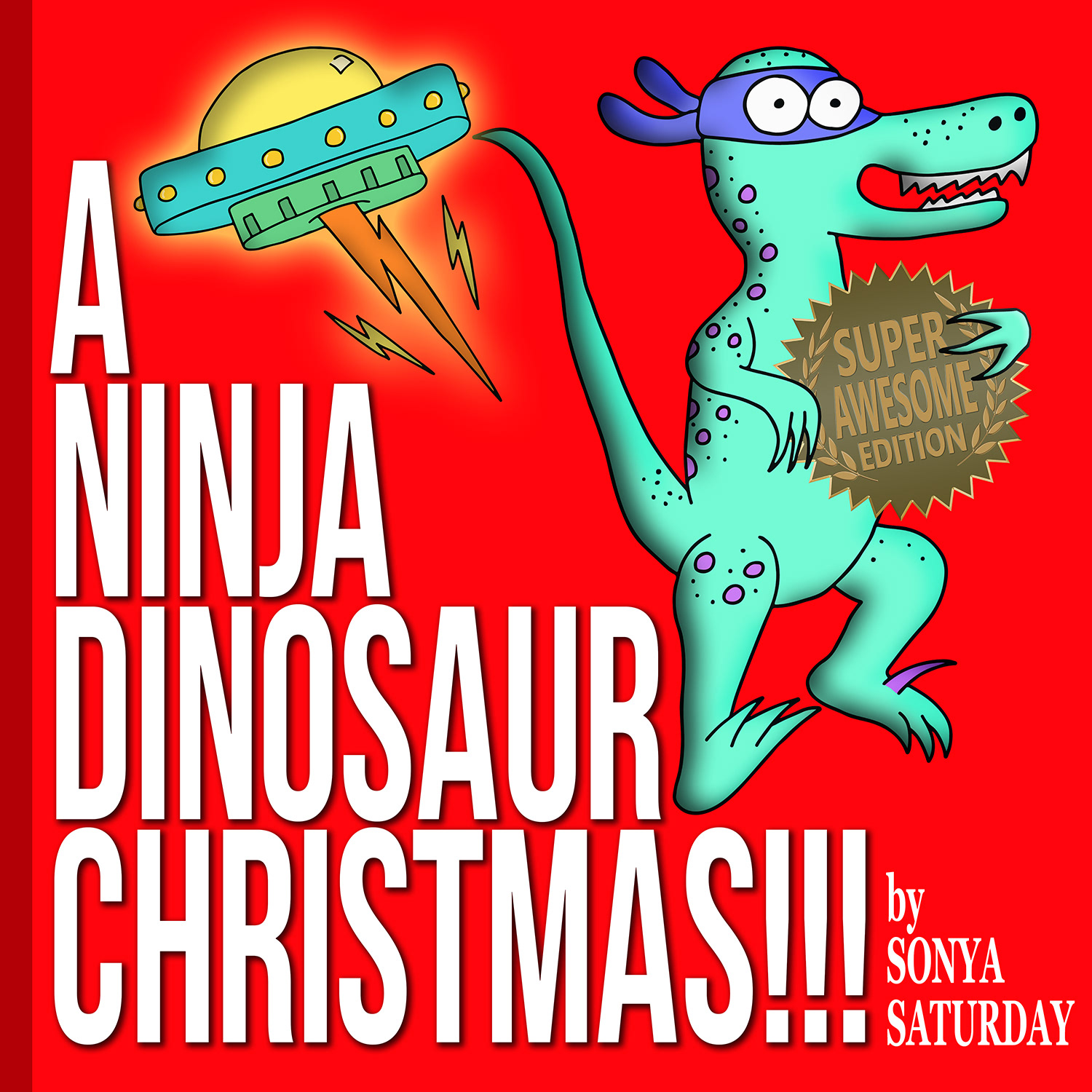 "I liked the whole book, every page. I think that it was really nice." - Sophie, age 4
Millions of years ago, a regular dinosaur is turned into a ninja by space aliens. Sent forward to our time, Ninja Dinosaur sets out to wreck Christmas (in exchange for an awesome reward). Now it's up to one girl, her purple cat and a surprising guest to stop Ninja Dinosaur and save Christmas! 
"A Ninja Dinosaur Christmas!!!" is filled with laughs and fun. It's pretty awesome.
Publisher: Sonya Saturday (2016)
46 pages | Full Color