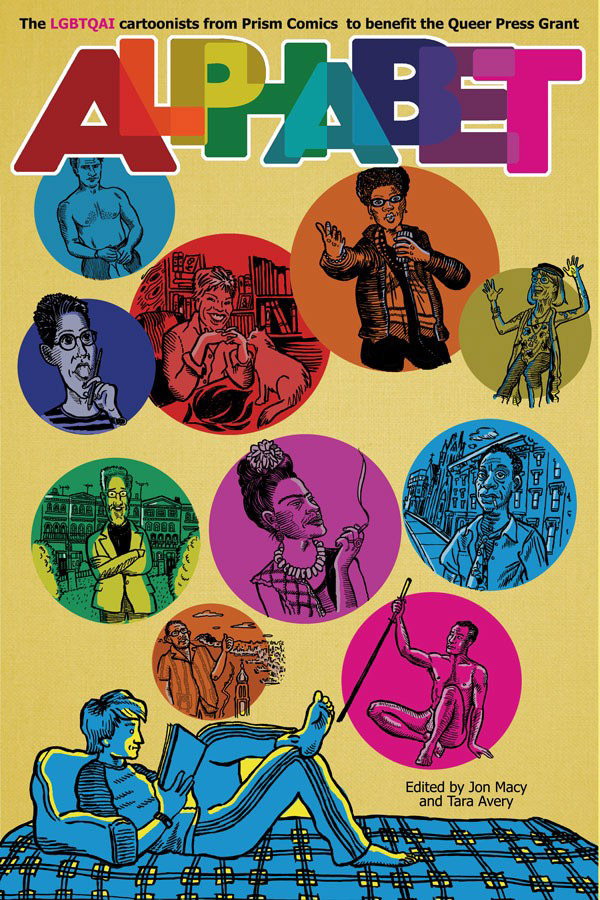 THE MOST DIVERSE GROUP OF QUEER CARTOONISTS SHOW THEIR STUFF IN ONE GIANT HARDBACK ANTHOLOGY!
ALPHABET was born from a scrappy little non profit that promotes LGBTQAI comics. Every year Prism Comics gives out the 
Queer Press Grant
, but we thought we could do so much more. The Prism Comics Queer Press Grant is an annual financial grant that helps queer comics creators self publish their graphic novels, web comics, and zines. The grant is awarded to one creator, but many talented queer cartoonists apply every year. ALPHABET showcases these artists in a big sexy hard back anthology, giving them a well deserved boost to their comics careers.
ALPHABET is edited by Prism Queer Grant Chair Jon Macy (Fearful Hunter) and Prism Treasurer and Stacked Deck Press Publisher Tara Avery. This is Stacked Deck Press's debut publication.
Sonya contributed the eight-page autobiographical story "How Come You Don't Want Me?" to this anthology.
Publisher: Stacked Deck Press (2016)