"Sonya's work is political, edgy, sexy and really pushes important messages that I feel it's important for everyone to hear."
- Tui Lyon, Lead Artist Experience Director
RAW:natural born artists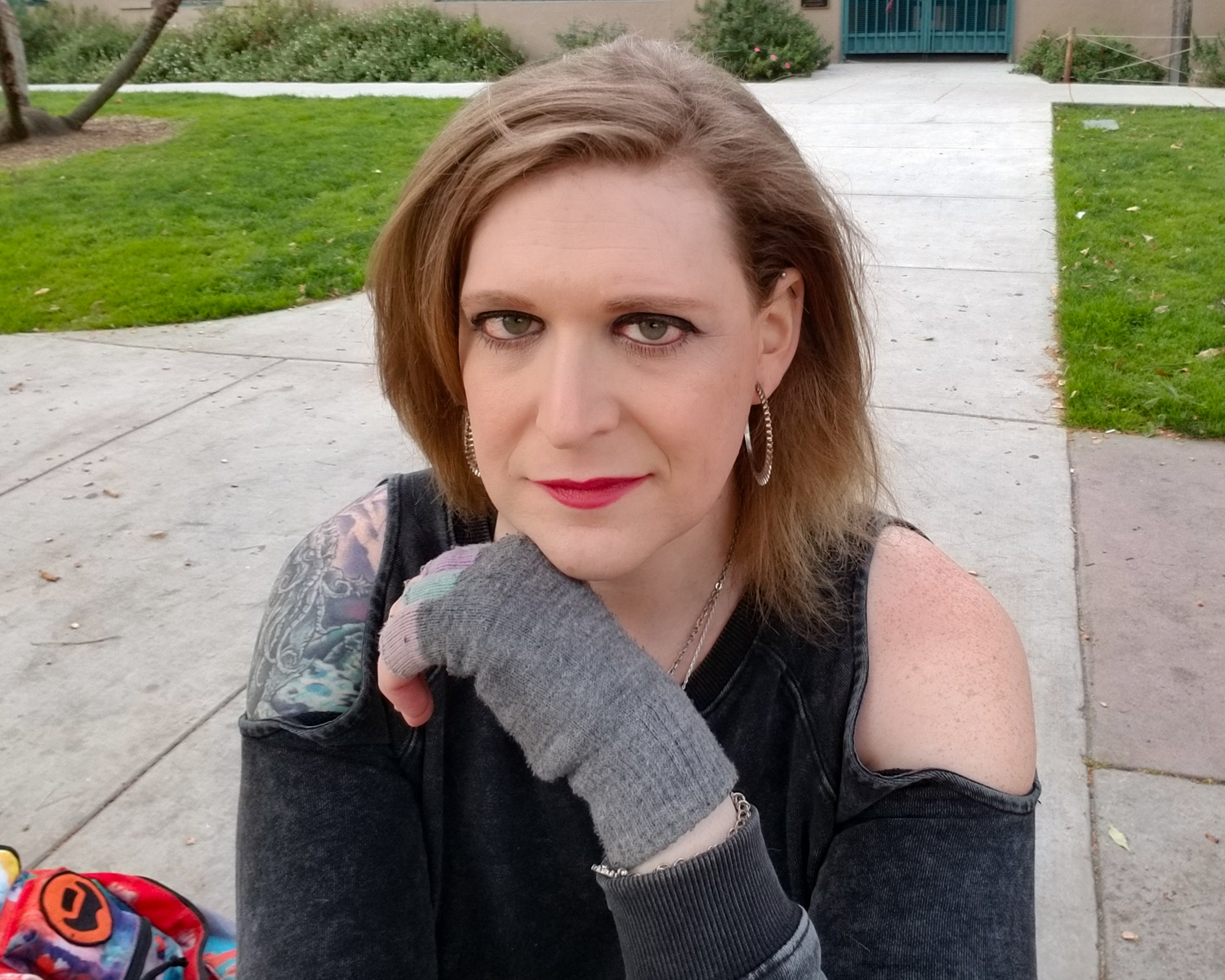 Sonya Saturday
is a Los Angeles-based cartoonist. She uses grown-up humor in her work to explore sexuality, queer identity, gender dynamics and American society.
Her books include "
The 2016 Republican Presidential Candidates Coloring and Activity Book
," the children's book "
A Ninja Dinosaur Christmas!!!
," the comic strip collection "
Why Do You Cry When I'm On Top?
" and the short play for high school students "
Don't Party With My Mom
" (Playscripts, Inc).
Sonya has contributed autobiographical stories to comics anthologies "
Anything That Loves
" (Northwest Press), "
Mine!
" (ComicMix), "
Alphabet
" (Stacked Deck Press) and "
We're Still Here
" (SDP). She has contributed artwork to coloring books "
Queer Heroes
," "
Butch Lesbians of the 20s, 30s & 40s,
" and "
Butch Lesbians of the 50s, 60s & 70s
" (all published by SDP) and to the comic book "
Mama Tits Saves the World
" (Northwest Press).
She regularly attends comic book conventions throughout Southern California, often speaking on panels related to queer comics and social issues.
Sonya's current projects include the satirical coloring book "
Socially-Conscious White Ladies
" (to be published Summer 2018 by Stacked Deck Press) and the anti-inspirational photo series "
Insecure L.A.
" She is also a graduate student at the California College of the Arts (San Francisco) in the MFA Comics program (to be completed Summer 2020).
Thank you! Your message has been sent.